Why do so many clients tell us this?…..             
At Emerald Coast Plantscapes we believe in leaving you and your businesses better than we find them so you,
 ™
Emerald Coast Plantscapes is your Local interior plant service, plant rental and plant design company & more. You will also find, Fresh and innovative products like,
Unique custom corporate art

Innovative acoustic solutions

and Superior Interior Plant Maintenance & Design
Located in Thousand Oaks, CA Serving offices, buildings and businesses in Ventura and Los Angeles Counties Since 2002. Contact Us  
866-480-9141
 Moss Wall Art, Innovative Sound Solutions and PLANTS!
And of course amazing plants!
Already have plants? No Problem!
We will assume responsibility for the care of your existing indoor plants too and replace them as needed.
Why? Because we want you to ™!
 LOS ANGELES AND VENTURA COUNTY BUSINESSES LIKE THESE HAVE DISCOVERED A BETTER WAY TO ENJOY THE BEAUTY AND BENEFITS OF INDOOR PLANTS AND SERVICE WITH EMERALD COAST PLANTSCAPES
"First class. The staff are all extremely knowledgeable, understood my wants/needs and continue to service those wants/needs with the utmost professionalism. I highly recommend Emerald Coast Plantscapes without hesitation for your interior plant design and maintenance needs." -Adam Goldstein, 9 Realty. Plant service Agoura Hills
Have you given up on creating a work space you love? A space where you can THRIVE?
DON'T DO THIS…
Don't waste your time and money on interior office plants only to see them become slightly more than dust collecting eye sores.

Don't wonder who will care for the plants or how to care for the office plants.

Don't Put up with water damage, bad odors and annoying gnats.
WHO WANTS THAT !
Now you can Experience how we "Leave you and your office or building better than we find them" With…
The 9-Step Plant Care System that eliminates all the hassle and worry of indoor plants and service.

Free inspiring interior plant design & consultation.

Easy plant rentals.

Fresh and Innovative Products.
And with our Plant Service Special starting at just $97 a month it couldn't be easier or more affordable.  Our plant rental special includes the plants, containers, plant service and free plant replacements as needed! (see below for details)
Transform your cold and sterile building or office environment with the life, beauty and well-being of live interior plants and botanical art that energizes and inspires for a happier, healthier, more profitable work life.
With Emerald Coast Plantscapes it couldn't be easier.
"I was referred to Emerald Coast Plantscapes by a client who had great things to say about their Plantscapes and work ethic. I was extremely pleased with the staff, pricing and arrangements. Kevin was creative and flexible in helping me achieve my vision. Their trees are healthy and installation is taken with exceptional care so I don't have to worry about any problems. I definitely recommend Emerald Coast Plantscapes." -Janice Peters, Client plant service Newbury Park, CA
When you contact us at
805-480-9141

 you will receive a complimentary personalized plant plan that is custom designed to meet your goals, style and budget.
Then we follow up with our exclusive 9 Step Plant Care System  allowing you to simply enjoy the benefits and beauty of the plants without the hassle or worry.
What is your return on investment?
Imagine what a healthier happier work environment would mean in the way of less sick days and a *15% increase in productivity. Can you see how this could possibly enhance not only your office but your bottom line too?
The boost in morale and productivity outweighs the cost of plant service.
*Lead researcher Marlon Nieuwenhuis, from Cardiff University's School of Psychology, said: "Our research suggests that investing in landscaping the office with plants will pay off through an increase in office workers' quality of life and productivity. Researchers found enriching a 'lean' office with plants could increase productivity by 15%. source:https://www.sciencedaily.com/releases/2014/09/140901090735.htm
Where would you rather to work?
This is why we work so hard to make interior plants and service for your business so easy, so affordable and so reliable.
If any of these statements sound like you please, give us a call and see if we can help.
"I need an affordable solution to the lifeless, empty, incomplete feel of my office or building."
"I'm fed-up with the poor service I'm receiving from my current plant service company."
"I'm seeking an advantage by creating a beautiful, healthy and happy environment my customers and team members feel good about!"


Featured or appeared in Pacific Coast Business Times, Ventura County Star, Robb Report, and Architectural Digest for Janet Jackson, People Magazine for Will Smith, Westlake Malibu Lifestyle for Kym and Jerry Douglas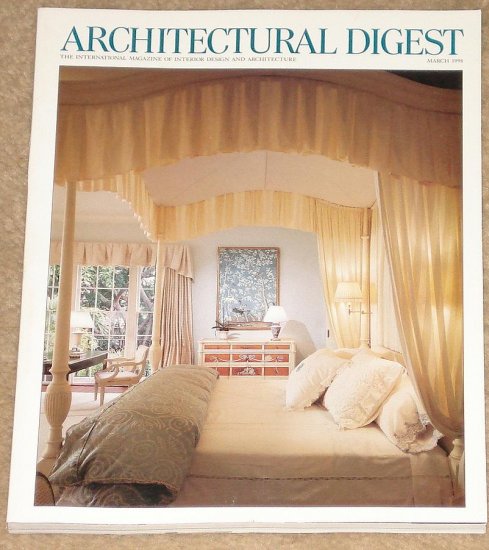 What if you could work among beautiful, live, lush air purifying plants and never have to worry about their care or deterioration?
What if you had a team of friendly design and horticultural experts working for you behind the scenes keeping your interior office plants healthy and vibrant?
And what if all of this was incredibly Easy and Affordable?
        Plant Rental Starter Package Just $97/Month.
When you subscribe to our regular interior plant service for your office or building we will…
Hand select each new plant for you,

Deliver and install the plants for you

 And for a limited time you can choose our 10 plant rental starter package for just $97 a month. That's over 20%  in savings!
All this is backed by our exclusive 9-Step Plant Care System, easy plant rentals free plant replacements and friendly professional interior plant maintenance people you can count on, Guaranteed.
  Complimentary consultation with a personalized interior plant plan that is custom suited to meet your goals, style and budget. (a $150 Value)
This includes-
 Design consultation with visual references, light readings, environmental and style considerations and collaborative recommendations for the best plants and planters to suite your particular situation.
 Detailed Plant location specifications
 Plant size and variety specifications
 Container size, style and Color specifications detailed for each and every plant
 Plus a description of how the interior plantscape meets your needs
    10 Plants, Rental Package Just $97/Month!
This includes-
 The Plants,
The decorative containers
Professional plant care
And Free replacements
Since 2002 Emerald Coast Plantscapes has made it so easy and affordable for you to see and feel the warmth, beauty and healthy  benefits of indoor plants for your office and building you will wonder why you didn't call us sooner.
 Making life better for our customers and community by Supporting local families and individuals through 
And other charitable organizations.
If you decide that we are not the best solution for you we will happily refer you to a competitor!
      "Because we care, live, and work in the local community you can be assured of our dedication to your satisfaction with our indoor plants and services."  After all we might run into each other at the gas station or a local event. Kevin Urquhart/owner and 50 year resident of the Conejo Valley.
Also See
By the way, my name is Kevin Urquhart. My wife Beth and I started this business to bring you the best in interior plant service and design. I have over 25 years of interior design and interior Plantscape experience.
We appreciate and understand the need for great customer service and worry free indoor plant maintenance. After working for other companies and feeling discouraged by the lack of care the customers were receiving we decided to take matters into our own hands and start Emerald Coast Plantscapes.
Giving us more control over how our customers are treated and the quality of products we deliver. It seems our customers really appreciate this attitude and have made us one of Southern California's leading interior plant service, maintenance and design companies.
That appreciation is mutual. We would love the opportunity to see how we might make a positive difference for you and help you Thrive at Work!
Confidence: What type of plants will do best in your office? Where should you place the plants?  Don't have a green thumb? Delivering the creative beauty, warmth and prestige of interior plants is what we do best. With many years of interior design and horticultural knowledge and experience you can count on an interior plant design that is creative and coordinated to fit your style, and budget.  See what our customers are saying. 
Whether we take over the service of your existing office plants or you are starting fresh with new plants, we can include free plant replacements with your regular plant maintenance.
 Interior Office Plant Service, Plant rental, Moss Wall Art, Interior plant maintenance service and indoor plant design, plants for Los Angeles, Malibu, Calabasas, Westlake Village, Thousand Oaks, Agoura Hills, Newbury Park, Camarillo, Moorpark, Simi Valley,  Oxnard, Ventura, West Valley, Woodland Hills, Agoura