At Emerald Coast Plantscapes we believe in leaving you and your business better than we found them. So,  you –™
We're located in Thousand Oaks, CA Serving the plant needs of offices, buildings and businesses in Ventura and Los Angeles Counties. Since 2002.
Has this ever happened to you…
Have you ever wasted your time and money on interior office plants only to see them become slightly more than dust collecting eye sores?

Or wonder who will care for the plants, or how to care for the office plants?

Did you Put up with water damage, bad odors and annoying gnats?
WHO WANTS THAT !
We'll transform your cold and sterile building or office with the life, beauty and well-being of live interior plants. And botanical art without the disappointment. 
Scroll down for Special Offers
– See Our Products  
-Lean about the Service and Science that make for a better work life.
-And How We Help Our Community Thrive by Supporting Local Charities. 
The Problem With Indoor Plants-
Think about how good it feel gazing at the sunset or standing among the trees-
I don't have to tell you that our connection to nature reduces stress, clears our mind and helps us to be more creative. It's only natural.
That's the power of nature. That's the Power of Plants! And it's called Biophilia. (Biophilia is our innate desire to draw close to nature).
When your need for nature is met you feel better and perform better. 
What if you could feel this way at work?
Imagine how much better you would feel and work surround by
live – lush – air purifying plants that beautify- and buffer the stresses of everyday work life? (Like your own personal paradise.)
 

But there's a problem-
Most of us have tried to enjoy plants in our office.
Hopeful for the happiness and life they offer. But, as it turns out. You have other work to do. And the plants suffer.
Or you hired an interior plant company that just didn't work out. Leaving you frustrated and embarrassed.
If that's not enough. Now you are distracted and annoyed by the problems caused by improper plant care and installation. 
Problems like- shabby plants, water damage and wasted time. 
There is a Better Way-
This is where our 30 years of expertise comes in.
Over time we discovered the secret to making plant maintenance easy, convenient and hassle free for you.
More Than a Plant Watering Service
We developed the 9-step interior plant care system. Leaving you free to simply enjoy the health, beauty and monetary benefits of interior office plants. Eliminating the distraction and annoying problems associated with indoor plant care.
30 years of interior landscape design assures you of a creative plant display that satisfies your inner need for nature. And our supper simple plant rental makes it easy!   
Connecting you and Nature with fresh and innovative products and services like…
Interior Plants so Happy and Bright, you'll wonder if they are real!
Unique Moss wall art and Botanical Acoustic Solutions
Fast and Easy Interior Plant Rentals
Interior Plant Maintenance that eliminates the hassle of indoor plant care.  
                   

And with special offers like:
 
Up to $250.00 in free plants.

* When you subscribe to our regularly scheduled interior plant maintenance service. 
 
90-day "I want to be sure" interior plant selection satisfaction guarantee.

**  We are so confident you will love our specimen indoor plants we give you a full 90 days to decide. If you don't like a particular plant we will switch it for one you love. 
 
30-day risk-free plant service.

* We will provide the indoor plants and service. If you are not 100% thrilled, cancel the service within the first 30 days for a full refund. 
       

  Plus
  Our Promise 
To bring warmth and life to your office.
Friendly professional plant maintenance people you can count on to keep your plants healthy and alive, OR-
We pay for new plant replacements if we fail.
We're Ready To Help You
™
What People are Saying…
"Everyone in the office is uplifted from the warmth and beauty of the new plants and design-                                                                                                                                                                                                                                   We love the enthusiasm from Kevin and the Emerald Coast staff. Thank you so much!" Janice Case, H.E.M. Law Firm, Thousand Oaks, CA
Moss Wall Art
Acoustic Solutions

 

And of course…
Amazing plants!

   
Already have plants? No Problem!
We'll assume responsibility for the care of your existing indoor plants too!
Why? -It's just another way we help you
™
"First class. The staff are all extremely knowledgeable, they understood my wants/needs and continue to service those wants/needs with the utmost professionalism.
I highly recommend Emerald Coast Plantscapes without hesitation for your interior plant design and maintenance needs." -Adam Goldstein, 9 Realty. Plant service Agoura Hills, CA
 LOCAL BUSINESSES LIKE THESE HAVE DISCOVERED A BETTER WAY TO ENJOY THE BEAUTY AND BENEFITS OF INDOOR PLANTS AND SERVICE WITH EMERALD COAST PLANTSCAPES
With Emerald Coast Plantscapes it couldn't be easier.
"I was referred to Emerald Coast Plantscapes by a client.

I am extremely pleased with the staff, pricing and arrangements

.
They were creative and flexible in helping me achieve my vision. The trees are healthy and installation is taken with exceptional care so I don't have to worry about any problems.
I definitely recommend Emerald Coast Plantscapes." -Janice Peters. Newbury Park. CA
When I called them at 866-480-9141 they gave me 
A 

complimentary

personalized plant plan custom designed to meet my goals, style and budget. 

Professional Installation  -Means No Problems

And their exclusive 9 Step Plant Care System -Means Always Beautiful Plants
-And results like these:
What is your return on investment?
Imagine what a healthier happier work environment would mean in the way of less sick days and a *15% increase in productivity.
Can you see how this could possibly enhance not only your office but your bottom line too?
The boost in morale and productivity outweighs the cost of plant service.
*Lead researcher Marlon Nieuwenhuis, from Cardiff University's School of Psychology, said: "Our research suggests that investing in landscaping the office interior with plants will pay off through an increase in office workers' quality of life and productivity. Researchers found enriching a 'lean' office with plants could increase productivity by 15%. source:https://www.sciencedaily.com/releases/2014/09/140901090735.htm
Did You Know ?
This is why we work so hard to make interior plants and service for your business -so easy -so affordable and -so reliable.

Featured or appeared in
Architectural Digest for Janet Jackson -People Magazine for Will Smith -Westlake Malibu Lifestyle for Kym and Jerry Douglas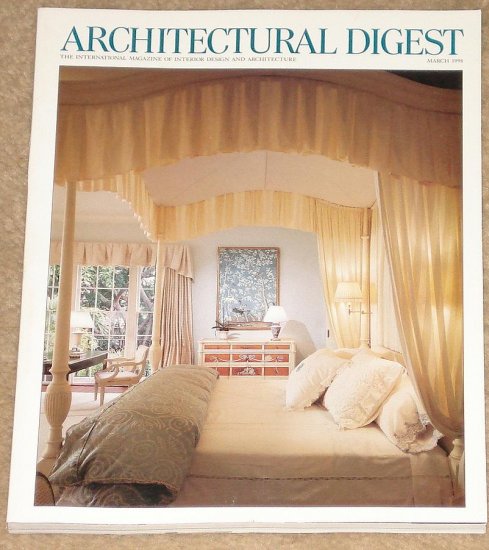 Okay-
So the plants are amazing. The service sounds great.
But Is this incredibly Easy and Affordable?

                                       

It Is!
When you Schedule your complimentary visit with Dana

and receive your

free

no obligation personalized interior plant plan (a $150 Value)
We Come to You
Dana will take a few moments (or more if you like) to get your input and understand your desires, needs and goals.
From there, Dana and the team do all of the work for you –
Giving you the confidence and ease,  knowing your interior

plantscape is done right

.
Dana will…
1. Take environmental readings (lighting, temperature, traffic, layout and usage)
2. Consider Style ( décor, color pallet, theme, your branding,)
3. Then. Develop your custom interior plant plan
Your Plant Plan Includes-
Detailed Plant location specifications
 Plant size and variety specifications.
 Container size, style and Color specifications detailed for each and every plant.
 Visual references for the plants and containers
And, A precise written quote detailing each plant, the containers and how much the service will be. 
How We Do It
A Peek Behind the Scenes 
We source all specimen plants that are grown and acclimated specifically for interior use.

All of your plants are

from the top growers of California, Florida and the Hawaiian Islands. (each plant is inspected and certified to be disease and insect free by the California Department of Agriculture 

We Expertly hand select each plant for you (

ensuring the right shape, size and vibrancy.)

Professionally deliver, arrange and install all of the plants for you.

(avoiding the risk of water damage, surface damage, bad odors and gnats)

And provide regular interior plant maintenance service.  

The next time you see Dana, she and the team will be carting in loads of eye-popping plants that will excite the entire office.

Finally relieving you of the office – as – usual  atmosphere. And the worry of indoor plant care.
All this is backed by

our exclusive 9-Step Plant Care System
-And
Our Promise
 Friendly professional interior plant maintenance people you can count on to keep your plants aliv

e

and healthy or we pay for new plant replacements. Guaranteed.
There is no obligation and nothing to loose

.  
In fact

we are so serious about helping you Thrive at work -if you feel we are not the right company for you…
We will happily refer you to a competitor!
Why? Because we truly want you to

 ™
So take advantage of your free no obligation quote and consultation. 
When you call 866-480-9141 Today Or fill out the Contact Form Below
"My only disappointment is I didn't call you sooner. The plants look fantastic!" Sandy K.  Calabasas, CA
                You just might wonder why 

YOU

didn't call us sooner!
We try really hard but, honestly we mess up sometimes. See the –"Oops! We Messed Up" Page. 
Helping our local community Thrive by

Supporting families and individuals through
And other charitable organizations.
I almost forgot…
Scroll down here to lean how we make plants and service for your office or building even easier with special offers. 
No Need to Decide Now- 
We will give you a precise written quote so you will know exactly how much to pay for the initial installation and monthly service.
Once you have the quote, review it at your leisure. At any time if you decide you want to try the plants and service, we will include free indoor plant replacements for the life of our service. 
You will have a opportunity for a limited time to take advantage of 3 very *special offers:
1.

Up to $250.00 in free plants when you subscribe to our regularly scheduled interior plant maintenance service.*
 

2.

90-day "I -want -to -be -sure" interior plant selection satisfaction guarantee. We are so confident you will love your specimen plants we give you a full 90 days to decide. 
So go ahead, Live (or rather) Work with your new plants for 90 days. And If you are not 100% satisfied with any new interior plant that we service for any reason, we will replace the plant with a new one or refund your money.
 3.

30-day risk-free interior plant service. We will provide the indoor plants and service and if you are not 100% thrilled. Cancel the service within the first 30 days to receive a full refund for the service.*
 *(Special offers Valid for office and building clients only. Maximum refund up to $1000.00 in value. Refund does not apply to material or delivery charges)
                                                                     CALL 866-480-9141  
You might be wonder: What type of plants will do best in my office? Where should we place the plants?  What plants will live in artificial light? What if I don't have a green thumb?   See what our customers are saying
About how we deliver the creative beauty, warmth and prestige of interior plants. And with many years of interior design and horticultural knowledge and experience you can count on an interior plant design that is creative and coordinated to fit your style, and budget.
Thrive at work:
Means; To help you feel and work in a better state of mind and body by meeting your need for nature in the workplace. This is accomplished using live plants and botanical art. The plants and art are used to enhance the visual appeal of the building and to naturally remove harmful toxins improving the indoor air quality.  Furthermore, the plants and innovative soundboards that look like standard art but absorbed excess sound and eco improve the acoustics. The plants are accompanied by professional interior plant care allowing you to concentrate on your work while enjoying the benefits of the plants.
Rent your plants: The alternative to purchasing your plants it to rent your plants. Under this arrangement you do not own the plants and you have a lower upfront cost. The plant company also maintains the plants for you. This typically includes the rental and service of the plants and containers. Optionally, you can purchase the pots and rent the plants.
indoor plant service: The regular care and nurturing of live plants inside of the build environment.
indoor plant care services near me: Same as indoor plant service but geographically located within 50 miles from Thousand Oaks.
interior plant maintenance contract: The agreement between client and an indoor plant company to provide interior plant maintenance for a facility.
indoor plant service los Angeles: The same as indoor plant service but it is specifically interior plant service within the geographic area of Los Angeles county.
office plant services near me: The care and maintenance of indoor plants for an office located within 50 miles of Thousand Oaks.
indoor plant maintenance services near me: See indoor plant care services near me.
indoor plant company: A professional company dedicated to the design, installation and maintenance of indoor landscapes.
residential indoor plant service: Interior plant service performed in a private home or any residence.
Indoor or interior landscape: The use of plants, water features and other natural elements inside of a building or house.
Interior landscaping: The designing, installation and maintenance of an indoor landscape.
Commercial interior plant service:
Plant watering service:
Indoor plant watering:
office plant rental and maintenance
plant rental prices
office plant service near me
interior plant services
indoor plants for rent
plants for office
office plant consultant
best plants for in an office
Interior Office Plant Service, Plant rental, Moss Wall Art, Interior plant maintenance service and indoor plant design, plants for Los Angeles, Malibu, Calabasas, Westlake Village, Thousand Oaks, Agoura Hills, Newbury Park, Camarillo, Moorpark, Simi Valley,  Oxnard, Ventura, West Valley, Woodland Hills, Agoura